Memorial List
Robert Nicklyn
ROBERT JAMES NICKLYN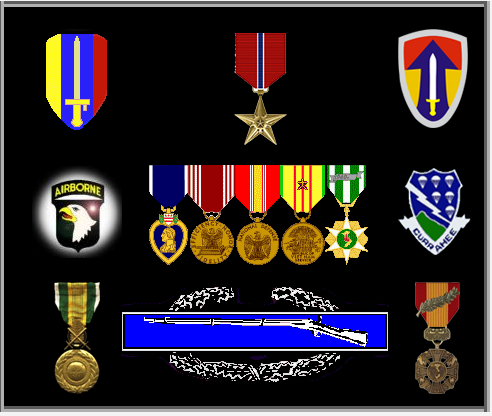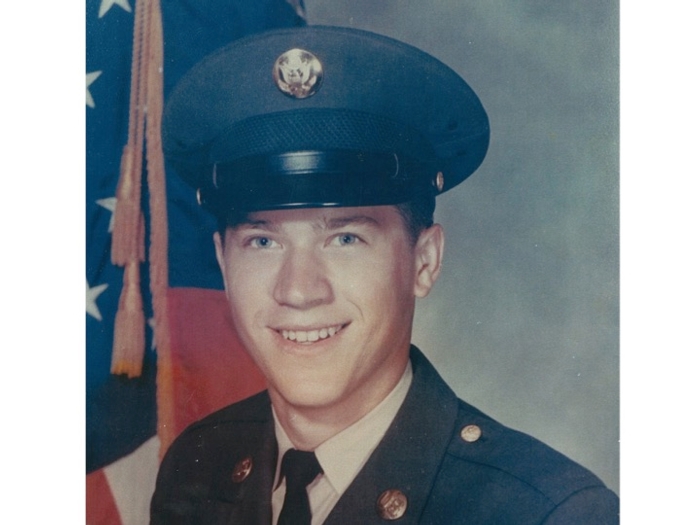 Vietnam Memorial, Washington D.C.
Deceased:
Military Branch:
Unit: 01st Airborne Division (Airmobile)
MOS: Infantry Rifleman; Radio Operator
Date of Birth:
Date of Casualty:
Location: Thua Thien Province, South Vietnam
Casualty Detail: Hostile ground small arms fire; died outright
Hometown: Saginaw, Michigan
Panel/Line:
PFC Robert J. Nicklyn, 20, son of Mr. and Mrs. John Nicklyn, 5217 Clydesdale Lane, was killed in action April 26, 1971 in Vietnam while on patrol duty in the province of Thua Thien. He had been in Vietnam three months. Nicklyn was posthumously promoted to the rank of corporal. Corporal Nicklyn's decorations include the Vietnam Service Medal, Republic of Vietnam Campaign Medal with 1960-Device, Republic of Vietnam Gallantry Cross with Palm, Republic of Vietnam Military Merit Medal, National Defense Service Medal, Good Conduct Medal, Purple Heart, Bronze Star Medal and the Combat Infantryman Badge.
Corporal NIcklyn was serving with D Company, 1st Battalion, 506th Infantry, 101st Airborne Division (Airmobile). He was inducted into the Army on July 22, 1970 as a draftee. Nicklyn received Basic Training at Fort Knox, Kentucky and received Advanced Infantry Training at Fort Polk, Louisiana, Upon completion of AIT, Nicklyn was promoted to Private First Class and issued orders to report for assignment and transport to Vietnam following leave. He spent the Christmas and New Year holidays with his parents and six brothers prior to deployment. He arrived in Vietnam on January 10, 1971.
Born in Saginaw, October 25, 1950, he graduated from Douglas MacArthur High School in 1968. Nicklyn had completed courses at Delta College in the fundamentals of home building. He planned a career in the construction industry as an associate at Nicklyn Builders, a Saginaw business operated by his father.
He leaves his parents John Nicklyn and Alvina (Rohn) Nicklyn; six brothers, John Peter, Carl Edwin, Richard Joseph, James Christian, Dennis Anthony, and Joseph Frederick Nicklyn, his grandfather Peter Nicklyn of AuGres, and all of Saginaw.
Robert James Nicklyn's funeral service was held May 10, 1971 at Holy Cross Lutheran Church. Rev Harold Krach and Rev Steven Cluver officiated with internment at Holy Cross Lutheran Cemetery with military escort.