What's New James Frederick Reinig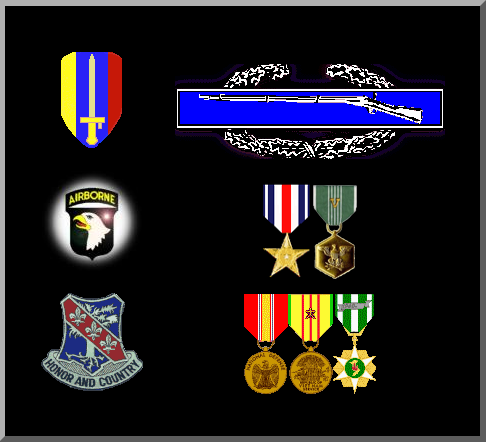 James Reinig attended Delta College in the fall of 1968 following his graduation from Douglas MacArthur High School. Jim worked multiple part-time jobs to earn his tuition, but he needed the earnings of a full-time position to continue his education. He withdrew after fall term 1969 to work and save for college. Reinig had completed 36 credit hours at Delta College toward an Associate Degree in automotive service technology.
In December 1969, the first draft lottery assigned number 074 to James Frederick Reinig, born April 27, 1949. Throughout 1970, the Selective Service System called men born between 1944 and 1950 to report for induction into the armed services with draft lottery numbers 001 through 195. Reinig was drafted and entered the United States Army on May 26, 1970.
Private Reinig received Basic Training at Fort Leonard Wood, MO and received Advanced Individual Training (AIT) in Light Weapons Infantry. Upon completion of AIT, Reinig was promoted to Private First Class and issued orders to report for assignment and transport to Vietnam following leave. He arrived in Vietnam at Da Nang Air Base on October 26, 1970. Assigned to the 101st Airborne Division (Airmobile), Reinig was airlifted on a CH-47 Chinook helicopter to Camp Eagle, Thua Thien Province, roughly 50 miles south of the DMZ.
PFC James Reinig served in C Company, 1st Battalion, 327th Infantry Regiment, 101st Airborne Division (Airmobile). In July 1965 the two battalions of the 327th had deployed to Cam Ranh Bay and became the third United States Army unit to arrive in the Republic of Vietnam. The remainder of the 101st deployed in December 1967, making history as the largest and longest airlift operation directly into a combat zone.
While still at Fort Campbell, Kentucky, the remaining elements of the 101st Airborne were severely stripped of personnel to support the growing war effort. When the division was ordered to deploy, it was necessary to fill empty manning slots with non-airborne-qualified soldiers nicknamed "legs", effectively making these units of the division airborne in name only.
In 1968, the Army reorganized the 101st Airborne Division and its subordinate elements, to include the battalions of the 327th Infantry, transitioning the division from paratrooper to airmobile tactics. The reorganization created a second airmobile division (the first being the 1st Cavalry Division formed earlier from units of the 11th Airborne Division). The division remains a helicopter-deployed air assault unit to present day, referred to as the 101st Airborne Division (Airmobile).
The 2nd Battalion, 327th Infantry, was the last unit of the 101st Airborne to leave Vietnam, departing in April 1972, making the unit the longest serving unit in combat during the Vietnam War. The 101st suffered almost 20,000 soldiers killed or wounded in action in Vietnam, over twice as many as the 9,328 casualties the division suffered in World War II.
PFC Reinig joined Operation Jefferson Glenn, a 13-month offensive ending in October 1971. Jefferson Glen was the last major operation in which U.S. ground forces participated in Vietnam and the final major offensive in which the 101st Division fought. This was a joint military operation combining forces of the 101st Airborne and the 1st Infantry Division of the Army of the Republic of Vietnam (ARVN). The allied troops established multiple firebases throughout Thua Thien Province and regularly encountered North Vietnamese Army (NVA) and Viet Cong (VC) troops.
James Reinig first "…distinguished himself on 15 March 1971 while serving as a rifleman during a reconnaissance patrol in Thua Thien Province. When a 'mechanical ambush' (booby-trap) was detonated near his position, PFC Reinig searched his immediate area. Coming under intensive hostile fire, Reinig moved forward to engage the enemy. Observing his machine gunner lying wounded, he secured the M60 machine gun and used the weapon to assault the enemy force. Once he had routed the enemy, he returned to his unit to help evacuate the wounded.
Observing another enemy element moving near his position, Reinig directed a hasty ambush and delivered accurate and devastating small arms fire which again forced the enemy to withdraw. His actions enabled his wounded comrades to be extracted and greatly minimized friendly casualties.
PFC Reinig's gallantry in action was in keeping with the highest traditions of the military service and reflects great credit upon himself, his unit, and the United States Army"***
For his gallantry in action against an enemy of the United States, PFC James Reinig was awarded the Silver Star Medal, the combined US Armed Forces' third-highest personal decoration for valor in combat.
Less than six weeks later, newly promoted "…Specialist Reinig distinguished himself on 22 April 1971 while serving as a rifleman during combat operations in Thua Thien Province. While set up in an ambush, Specialist Reinig detected movement to his front and immediately engaged the enemy. Subjecting himself to hostile fire, he delivered accurate and devastating suppressive fire on the enemy and routed them from the area. His personal efforts contributed to the success of the mission.
Specialist Reinig's heroic actions were in keeping with the highest traditions of the military service and reflects great credit upon himself, his unit, and the United States Army" ***
For his gallantry in action against an enemy of the United States, Specialist James Reinig was awarded the Army Commendation Medal with "V" Device, the US Army's fifth-highest personal decoration for valor in combat.
***excerpts taken from US Army Award Action Reports obtained from the National Personnel Records Center, St. Louis, MO.
Jim Reinig would participated in actions throughout the three most northern provinces in South Vietnam; Quang Tri along the DMZ, Thua Thien and Quang Nam. Later in 1971, his unit would provide direct support to the ARVN in Lam Son 719, the ill-fated invasion of Laos. During his 1-year tour of duty in the Republic of Vietnam Reinig was promoted first to Specialist and, after 350 days in Vietnam, Sergeant.
Sergeant Reinig's decorations include the National Defense Service Medal, Vietnam Service Medal with 2 Bronze Service Stars, Republic of Vietnam Campaign Medal with 1960-Device, Republic of Vietnam Gallantry Cross with Palm Unit Citation, 2 Overseas War Service Bars, Combat Infantryman Badge, Army Commendation Medal with "V" Device for Valor and the Silver Star Medal.
Sergeant Reinig left Vietnam on October 25, 1971. Jim reported to the 4th AG Replacement Group, Sixth Army, Fort Carson, Colorado, following his post-deployment leave. There he was discharged as an "Early Release of an Overseas Returnee" on December 2, 1971 after 18 months and 7 days of active duty.
Although Sergeant Reinig had left Vietnam, his Vietnam experiences would never leave him. Jim soon began exhibiting symptoms of what would eventually be describe as Post Traumatic Stress Disorder, or simply PTSD. Like a minority of servicemen who are symptomatic for 15 or more years, he suffered increases rather than decreases in the severity of his symptoms. Eventually, the ordinary stresses of aging, including increasing health problems exacerbated his PTSD symptoms and Jim sought help.
The Veterans Administration initially rated Reinig 50% disabled for PTSD; a claim was in process at the time of his death. Jim participated in group therapy and provided needed leadership to younger combat veterans. He also participated in individual psychotherapy and treatment. Jim's last progress notes reported his symptoms significantly reduced when compared to his intake evaluation taken 5-months earlier.
Jim was found unconscious in his home on September 12, 2008. He died en route to Yuma Regional Medical Center, presumably from a heart attack. Jim was also being treated for both hypertension and a sleep disorder. Combat veterans suffering from PTSD are at higher risk of developing cardiovascular diseases, including stroke and heart attack.
Later that month, Jim's Combat PTSD Group in Yuma, Arizona held a short memorial to honor Sergeant James F. Reinig before the Afghanistan, Iraq, Desert Storm, and Vietnam veterans began their weekly group psychotherapy session. Reinig had joined the therapy group earlier that year having been determined eligible for Outreach Counseling Services by the Veterans Administration.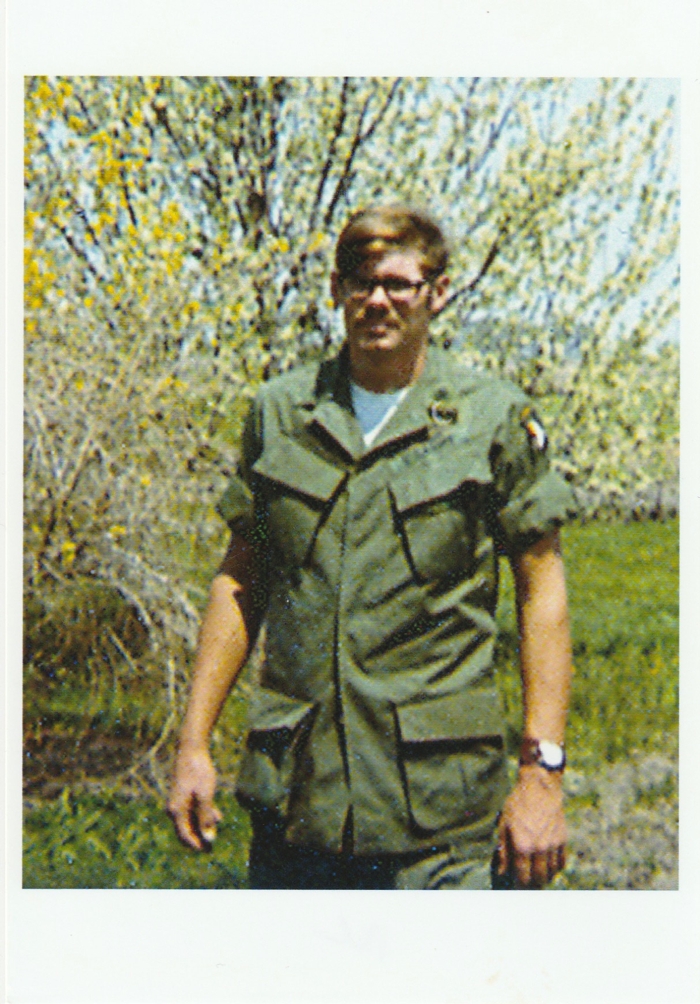 Veterans Project
Military service profiles are being researched and written for each DMHS class of 1968 deceased veteran who served in Vietnam and was awarded the Vietnam Service Medal and Republic of Vietnam Campaign Medal. We are also contacting family members and classmates to provide information and pictures when available. If you know a family contact for any of our deceased Vietnam veterans, please email the information to Michael Gardyko gardyko@gmail.com or through this website.
Profile completed: Robert Nicklyn (posted: 09/29/17), Dale Carlton (posted 11/11/17) and James Reinig (posted: 06/05/18).
Profile pending: Kenneth Kisser.
Thank you for any assistance you can offer.
Tropic Thunder is a favorite movie of mine. Please post a picture of you in the film. Why aren't you living in Kauai? My wife and I would love a beachfront home-hut-tent-anything near the Polihale State Park beaches. We have been to Kauai twice in four trips to Hawaii and I very much want to see Waimea Canyon again. So many great memories a kids..running up and down the streets of west michigan in saginaw, love the days of playing basketball and days of track. He was a very special man with alot of heart. So sadden to hear about him pasting away. He will always be in my heart. Loved you , Dash it has been a long time, I look so forward to seeing you..take care, Dash